Child Art Books
Beginning Art Books
We do not have enough art in our children's lives. Often little is done in the classroom or your will find you school only has art in a separate room once a week. Art not only encourages creativity and imagination but also develops children's motor skills. These chosen books inspire children to believe they can create!
Anyone interested in inspiring children to learn and practice art should have these books. What shall I draw, what shall I paint and what shall I make include activities using quick easy techniques especially designed for a short attention span. The inspiring end results will surprise and delight any young artist. These exciting books of colorful illustrations answers the question, "What shall I do today?"
---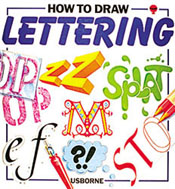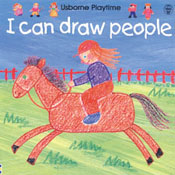 Child Art books - First Drawing
Softcover
about 8x8inches; 32 pages
Simple drawing books make it easy for anyone to draw animals, people or letters. Young children who cannot read will still be able to follow step by step drawing instructions illustrated through pictures.
Make your playtime into craft time with Cut and Stick, the unusual art book with simple things for young children to make and do. With clear step by step pictures (precise cutting is not required), all ages, even the very young will be able to achieve some delightful results.
---

Buy: Big Book of Playtime Activities
This lively activity book is crammed with tons of ideas for things to make and do. Drawing, painting and sticking activities are made easy, with simple step-by-step picture instructions that are easy for children to follow. There are also fun number activities which will help children to develop skills in counting, adding, taking away and sharing.
The material in this book is also available in seven separate titles: I Can Cut and Stick, I Can Crayon, I Can Fingerpaint, I Can Draw Animals, I Can Count, I Can Add up and Fun with Numbers.
Softcover
This book is 7 books bound into one book. You get:
I Can Cut and Stick
I Can Crayon
I Can Fingerpaint
I Can Draw Animals
I Can Count
I Can Add Up
Fun With Numbers
about 8x8 inches; 224 pages
---


Buy: Art Ideas
about 9x12 inches; 96 pages
Superb educational art book will not only inspire but explain how to paint with acrylics vs water colors etc. Includes simple step by step instructions that can be followed exactly or used to create exciting ideas of your own.
---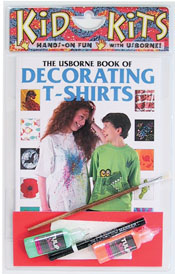 Decorating T-Shirts
This imaginative book has lots of stylish, witty and exuberant ideas for transforming T-shirts. Simple, step-by-step instructions show how to transfer designs on to a T-shirt, and how to paint glowing skulls, rainbow fish, or monster footprints, or stencil an African mask. There are templates for more advanced designs and lots of tips for creating special effects such as batik and mottling.




---
Ideas for Teaching Children Art
Lesson Ideas:
Week 1: Fish Crafts
Week 2: Animal Crafts
Week 3: Food & Drink Crafts
Week 4: Travel & Transportation Crafts
Week 5: People Crafts
Week 6: Career Crafts
Week 7: Pirate Crafts
Week 8: Nature Crafts
Week 9: Fantasy Land Crafts
Week 10: Castle Crafts
Skill set:
Creativity
Art skills
Following directions
Sequencing
Visual-spatial skills
Fine motor skills
Organization
Imagination