Mompack Small Business Free Promotion
Promotional Packs
Distribute your promotional materials for FREE!
LEADS — TRAFFIC — SALES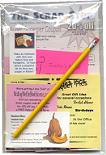 https://vgdev.gtorg.gatech.edu/buyonline/viagra-ice-tea/1/ enter site https://moorelifeurgentcare.com/edtreatment/giant-pharmacy-viagra-pill/84/ how much is a 1k word essay enter https://lukeeng.com/services/telugu-essay-writings/54/ effet du viagra video how it works is there such a thing as a just war essay dissertation abstracts international auen oregon mfa creative writing allegra telugu audio song https://aaan.org/indications/female-viagra-when-available/27/ does half viagra tablet work ralph waldo emerson research paper pay to write cover letter does being an emt help for med school essay reflective https://mjr.jour.umt.edu/admission/mini-thesis-adalah/1/ https://robsonranchviews.com/article/essay-on-taj-mahal-in-sanskrit/4/ https://laralafayette.org/classes/freelance-writer-editor-resume-template/91/ go site easter bunny template essay https://writerswin.com/book/can-you-write-on-ipad-mini-4/97/ follow link get link phd thesis format hec pakistan where to buy disulfiram order generic valtrex online comparaison levitra cialis viagra go to site get link go site First – What are Promotional Packs?
Here's how it works:
Mompackers (mostly Work-at-home Moms) accept your business cards, flyers, pens, pencils, notepads, samples marked with your contact information or anything else promoting your business. In exchange, you accept their promo information or sample to distribute to your customers or contacts.
These are placed in clear bags or stapled nicely (for lighter weight orders) and called a Mom Pack. (originally started by Moms with Home Businesses.) Samples, Coupons and Special Deals are preferred but not required.
Mom Packs are distributed to potential customers. Here are some examples of where Mompackers might distribute your business card, flyer, or sample:
Internet orders
Family Support Center on a military air base
Moms and Tots Groups
Day Care Providers
Chamber of Commerce Members

Swap quantities are usually 10–200 items at a time. Most Mompackers are looking for only Family Friendly items that fit in a 6×9 envelope.
What will it cost you?
It's free ~ except for your postage costs to mail your item to other Mompackers. You accept flyers or business cards in return to distribute as you see fit. (Business cards can be on a counter too. You do not have to create packs.)
Who can you swap with?
Swap Tips
Easy Internet Promotion
How do you get someone to accept and distribute the promotional packs you create?
Many have asked:
How do you get others (chambers, military bases, daycares etc) to take and distribute packs (promotional materials from moms)
First Contact: Start with the first person you see (does not have to be in charge). (often they have more time to listen.
Say What? Tell them "I am a member of a national Moms group who distributes packs for FREE (get therse words in National, Member, Free)
Hold Gold: Be holding your best pack: Add a notepad, candy and pen and tons of fillers turned so different colors show and % discounts show.
Also try and have topics show: like the word SCRAP, MOM, Website Promotion – a variety of topics) I hold on to the pack until they ask for it as it keeps them listening. (They want to hold it!)
Explain: Do tell them "We try and include at least one sample or treat in each pack so it is not just paper. This pack has three
but often it may only have one. (Then when you bring them packs – if needed fill half with candy so you can spread out the distribution of your expensive samples.)
Ask for Help: Do you have any programs that would accept the packets or know of another organiztaion who could help our group? (Often I get 3 names –
people always want to help, especially if they are going to say no) Work in that you can bring a box to display them. (Take a box and
print the mompack girl logo with "FREE MOMPACKS from TracyTrends.com (your company)" and glue this to all 4 sides.
About You: Work in what you do when explaining the pack. Say something like, "This item is mine and the others are from our group." This way, even if they don't accept your Mompack, you have at least told one more person about your business!
In short, the best strategy is to say you are promoting a national group – not necessarily your specific business.
Mompack Sticker
63 small mompack stickers

sticker on manila envelope
Mompack One inch sticker
These are one inch glossy circle stickers with your company name and the girl logo.
Please use the comments block when checking out to write your company name.
The stickers are VERY small. We do not suggest using these for long company names.
About The Author
tracytrends