Make Money Using Zazzle
|
Internet Marketing Tips to Earn a Passive Income
Print on Demand Publishing Success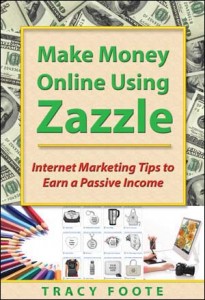 Make Money Online Using Zazzle
Zazzle is a website that creates products "on demand," when customers place an order. You can earn royalties by designing your own items for sale and you can earn referral commissions by sending buyers to make purchases.
Or Click to buy from Amazon *FREE Prime Member Shipping*
Zazzle is one of many Print on Demand (POD) websites with the potential to boost your family income. There are two main paths to earn an income using Zazzle. You can choose to do only one, or you can choose to do both:
Designers: Photographers, illustrators, artists, and writers can create products with original designs and sell them. There's no need to open a merchant account, set up any "Buy Now" buttons, or produce and ship items.
Affiliate Marketers: A Zazzle affiliate earns commissions through referrals. You send customers to Zazzle using a tracking code, and you earn a referral commission on purchases they make.
U.S. taxpayers have an additional way to boost their income because they can take advantage of small business tax laws.
Make Money Online Using Zazzle provides:
Knowledge: Learn what you need to know before opening a Zazzle store.
Design Tricks: Develop a plan for templates and Quick Create.
Social Media Tips: For Facebook, Twitter, Pinterest, YouTube, and Google+.
Save Time: Use auto-posting strategies for a better return on investment.
List Building: Easy-to-understand steps to get your network started.
Affiliate Marketing: Discover options for referral codes and different ways you can begin autoposting RSS feeds.
Rank Higher: Ranking in the marketplace and/or on Google canbe challenging. Learn Search Engine Optimization (SEO) tactics to help customers find you.
Analytics: Identify traffic sources and take action to increase visitors.
ISBN-10: 0981473738
ISBN-13: 978-0981473738

Back Cover
Click to buy from Amazon.com
Some sellers choose to only create products. This can work if your items are unique, high quality, and have little competition. However, if you focus on even just a little marketing, it should be like giving yourself a pay raise. This book shares ideas on setting up your Zazzle affiliate referrals so you can immediately pursue the Volume Sales Bonus (VSB).
Is Zazzle passive income? Yes and no. In the strict sense, it will not be passive because you should be continually marketing or creating new products. This establishes a growing business. However, each time you create a quality product, that particular product should continue to earn income while you sleep—and that's passive income.
---
About the Author
Tracy Foote is an e-commerce expert with 15 years of experience selling on the Internet. Since 2009, she has been using her photography to create unique products on Zazzle and earns additional income referring other designers' items. In this book, she shares her favorite Pro-seller strategies to help others run a successful business.
---
Zazzle Features Help You Get Started Quickly
Using Quick Create, you can make products very quickly. Here's an example of the many tutorials found online:

In no time, you can begin making products like these: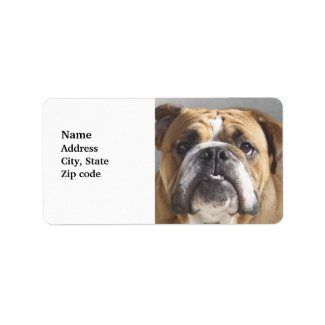 Bulldog Face – English Bulldog, Brown Custom Address Labels
by
tracytrends
Make your own
custom labels
online at zazzle.com
Sunflower and Vegetables – Tomatoes, Red Peppers Card
by
tracytrends
See other Sunflower Cards at
zazzle